10 Features Successful Reentry Programs Share
April 20, 2022 – Innovations that will change the way we think about reentry are coming from communities most impacted by over-incarceration and best positioned to provide programs that respond directly to the people they serve, in the context in which they live. Well-planned and intentionally implemented reentry programs have an impact on individual lives, communities, and broader justice reform efforts.
While reentry programs offer a wide range of services that promote successful reintegration for people leaving prison and returning to the community, the research is clear, effective reentry programs share these ten features.
1. Community Support
The most important determinant of success in the first 30 days after release from jail or prison is family and community support. Reentry programs that make this a central part of programming by offering services that are inclusive of participants' family, friends, and members of other support networks like those from faith and community groups, are more likely to be effective.
2. Supportive Alliance
A meaningful relationship between those providing reentry services and those receiving services is vitally important to a person's long-term success, and far more predictive of positive outcomes than the application of any specific theory, technique, or model. These healthy relationships are often modeled from the top of an organization. Successful programs have leaders that create a safe environment for the learning and growth of both staff and participants. (Read our recent article on virtual learning here.)
3. Assessment of Needs AND Strengths
Assessments, such as the Individual Needs and Strengths Identification Tool (INSIT), provide a roadmap for reentry programs to know where to focus resources and services. People are complex and individual, and that means no one approach will work for all. They help us address the things that really matter and bolster strengths that we might otherwise miss. When we assess for strengths, we are able to identify internal resources, external support systems, and resiliency factors that can help a person overcome barriers to reaching their goals long after they leave our office.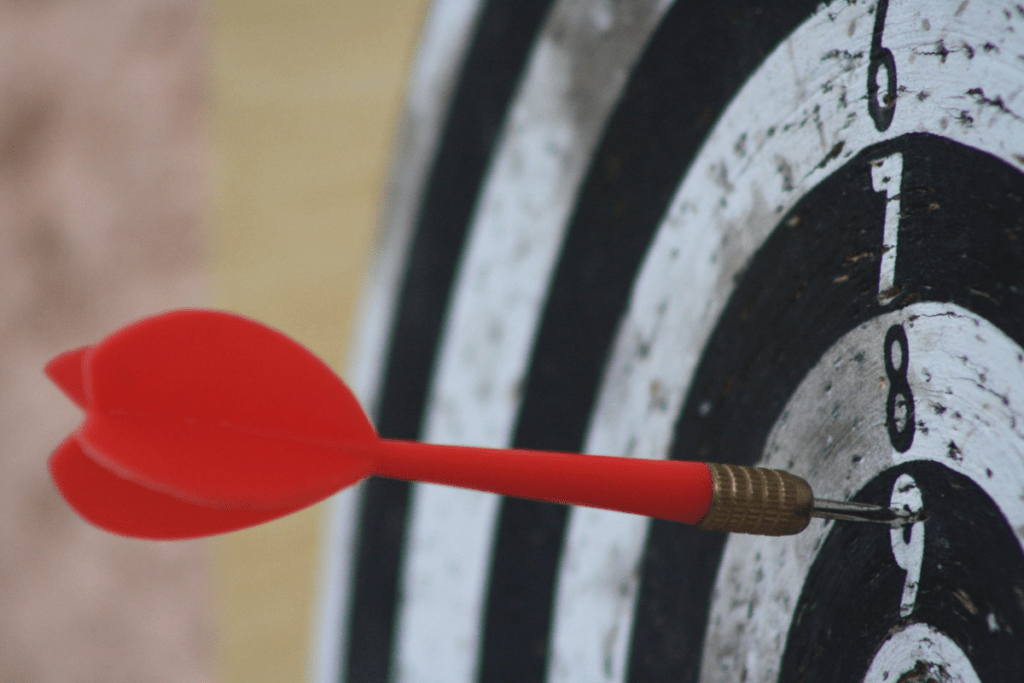 4. Targeted Impact Plans
There's no reason to assess things we plan to do nothing about. Impact plans help reentry programs set goals and activities to meet individual needs and strengths while tracking participant progress. An individualized, specific, and attainable impact plan allows you to drive program services and resource allocation where it will be most beneficial. The most impactful reentry programs are doing things to move intentionally from transactional goal setting to more transformational goal setting. Transformational goals are the ones that are personally meaningful and build self-awareness around a mindset that aligns with goal-directed behavior.
5. Motivational Mentoring
Effective reentry programs understand when, how, and with whom to blend motivational techniques. Motivational mentoring is a person-centered approach built on empathy, autonomy, and partnership that recognizes that change is difficult. Moving beyond advice-giving, resource brokering, or telling people what to do, this approach starts with listening to understand and seeks to elicit and strengthen a person's own reasons and motivations to make positive change.
6. Skill Practice
Practicing new skills starts with building awareness around our thoughts, feelings, and actions to create more options and choices for how we respond to triggering situations in our lives. Modeling and practicing these skills help people to build new habits that align with their goals. Effective reentry programs are mindful of this and use tools and skill-building activities to help participants navigate difficult situations. These programs also support staff to build their own skills to manage stress and avoid burnout.
7. Positive Incentives
Incentives impact how long a person will stay engaged in a reentry program or with a change goal. Our brains are wired to hear negative feedback more clearly than positive feedback.
For this reason, incentives and feedback must overcompensate for our brain's natural tendency to latch on to the negative and get stuck there. Effective reentry programs connect these incentives to specific goals, make them meaningful, and connect them to what matters most to participants.
8. Measures of What Matters
It is not enough to simply deliver reentry services. Reentry programs that are learning organizations look for opportunities to get good information on how things are working in practice and what adjustments could improve impact. Effective reentry programs use accurate information about participant progress to understand whether practices and programs are effective. These programs use data to measure both staff performance and participant outcomes. This ensures programs are intentionally connecting their activities to outcomes and doing the things that have the most impact on every participant over time.
9. Feedback Loops
Reentry program staff and participants alike must know how they are doing, what is working, and what is not. This is possible by creating a system of feedback between participants, staff, leadership, and stakeholders. Feedback is about talking to those doing the work and impacted by the program to better understand the impact and challenges. 
Feedback from multiple levels, perspectives, and stakeholders helps reentry programs to check assumptions about what is or isn't working, what the data means, and how people are experiencing services. (Read more about creating a culture of feedback in this article on the ACJI blog.)
10. Intentional Implementation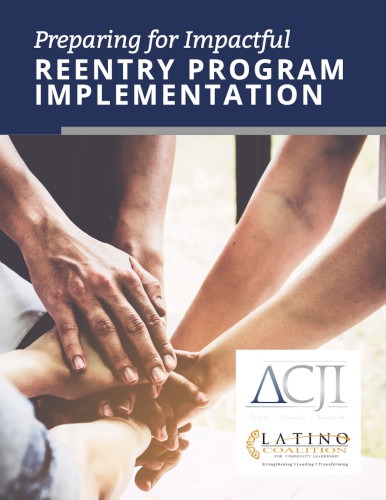 Successful reentry programs have leadership that pays attention not just to WHAT works, but HOW staff delivers services within the community they serve. This means building capacity to support staff to implement high-quality reentry programs. Reentry programs that are intentional about implementation measure fidelity to their own program model in order to ensure that the program is running as intended and sustainable over the long term. Intentional implementation is often the difference between organizations that flourish and those that fizzle.
This article is a version of the content that appeared in Preparing for Impactful Reentry Program Implementation produced by ACJI and the Latino Coalition for Community Leadership. For the full text, sources, and additional information on effective implementation, download the complete guide here.