FREE DOWNLOADS TO ASSIST IN YOUR JUSTICE IMPLEMENTATION INITIATIVES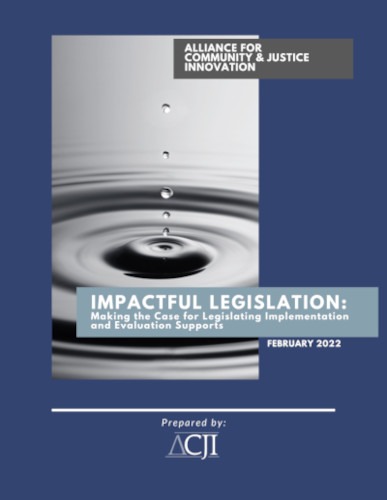 DOWNLOAD ACJI'S LEGISLATIVE IMPACT TOOL
Efforts to make change through legislation alone have a limited impact on system outcomes. Agency heads and legislators must consider how they craft, structure, and design legislation for success. Our Implementation Impact Tool will help you do that.
Download ACJI's latest tool using this form.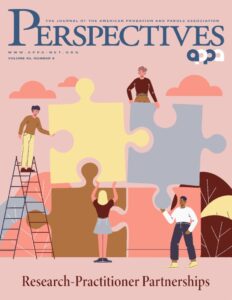 Dr. Alexandra Walker and Johanna Palasek Leal wrote about the importance of implementation and evaluation supports in legislation for Perspectives, The Journal of The American Probation and Parole Association.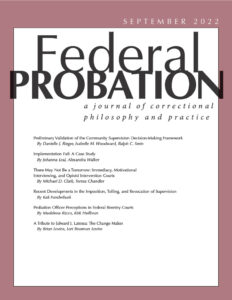 To create socially significant change, isolated programs and incremental improvements are insufficient. To demonstrate the importance of implementation, this article outlines how to use the 5 Dynamics of Effective Implementation as a lens to view your work.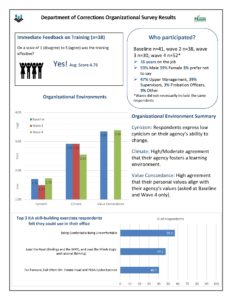 George Mason University completed a survey on Department of Corrections staff who participated in ACJI's Implementation Leadership Academy.  The results proved that respondents were proactive in dealing with change.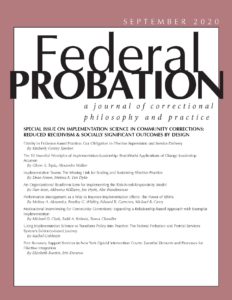 Where human service, behavior change, and the public sector intersect, the rate of change is escalating. Leaders are not strangers to change, but the environment is getting more complex. In this article, ACJI writes about its 10 Essential Principles of Implementation Leadership.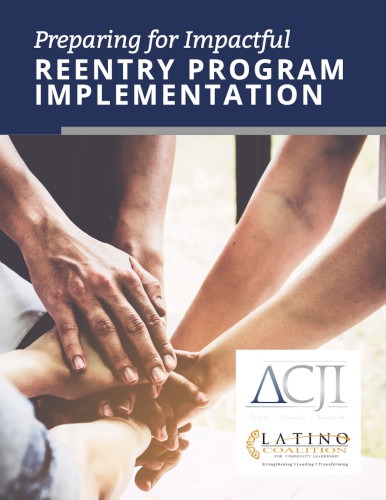 In this joint publication with the Latino Coalition for Community Leadership, we discuss how innovating programs gain traction and funding when they show outcomes.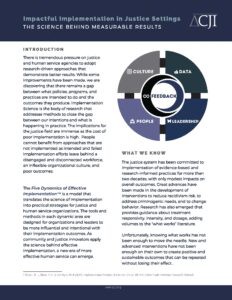 ACJI's Five Dynamics of Effective Implementation™ translates the science of implementation into practical strategies for justice and human service organizations. As community and justice innovators apply the science behind effective implementation, a new era of more effective human service can emerge.