Community Implementation Essentials
Start date: April 5th, 2023
Community Implementation Essentials is a live virtual 5-week learning opportunity geared toward leaders who want to strengthen their organizational capacity to grow, replicate or improve the long-term impact of their program models for people and communities. Implementation Essentials provides a lens to understand how to operationalize and measure a program's high impact core activities using the 5 Dynamics of Effective Implementation framework. This series of tools applies the science of implementation to create alignment between people, data, culture, leadership and feedback dynamics in your organization. Participants in Community Implementation Essentials will:
Receive a webinar overview of the 5 Dynamics of Effective Implementation.
Learn and apply tangible leadership tools to address common challenges within the areas of people, data, culture, leadership and feedback.
Complete an organizational assessment tool to measure progress.
Create individualized capacity building plans that address implementation challenges.
Engage with a support network of innovative change leaders.
In this dynamic, virtual learning environment, you'll get everything you need to start addressing effective implementation in your work! Prior to the start of this live training series, participants will receive a pre-recorded webinar where they will learn the research foundation and key principles of Implementation Science and why building implementation capacity is important in achieving long term outcomes for communities. For homework and preparation for the live 5-part series, participants will assess their organization's implementation capacity and identify opportunities to strengthen the dynamics that lead to successful outcomes. 
Each week will include a 2-hour live Zoom session where we will dive deep into concepts of the 5 Dynamics of Effective Implementation™. Each workshop series is complete with the concepts, tools, and strategies that you can immediately apply in your work. Be prepared to try these out in practice and bring your experiences back to the live sessions to discuss. 
Two weeks prior to the first live session, the registered participant will receive an email from ACJI Staff with instructions on how to watch the pre-recorded webinar and to complete the pre-course homework assignment. Please note that tickets are non-refundable however if a situation arises in which you are no longer able to attend on these dates, your ticket can be transferred to a future class. Please contact info@acji.org for more details.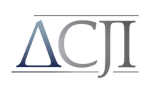 The 5-Week Agenda
for Live Sessions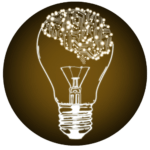 Session 1: The Data Dynamic
Fidelity to Promising Practices
Wednesday April 5th, 2023
1pm-3pm MST
Session 2: The People Dynamic
Staff Selection and Support
Wednesday April 12th, 2023
1pm-3pm MST
Session 3: The Leadership Dynamic
Aligning Purpose and Core Activities
Wednesday April 19th, 2023
1pm-3pm MST
Session 4: The Culture Dynamic
The Impact of Staff Engagement
Wednesday April 26th, 2023
1pm-3pm MST
Session 5: Implementation Infrastructure
Building your Customized Plan
Wednesday May 3rd, 2023
1pm-3pm MST
The Mixed-Method Learning Approach
The Community Implementation Essentials Workshop Series applies a mixed-method learning approach. As a participant, you will be exposed to different methods to learn and apply the material. Each method is equally important to augment didactic instruction with live group dialogue, practical exercises, case studies, and application of specific ACJI tools. A typical week in the virtual workshop series consists of the following events and learning approaches. Each week is approximately 2.5 hours of live and self-paced work.
Live 2-hour integrative instruction and dialogue with ACJI Facilitators and other participants (e.g. break out groups and small teams)
SELF-PACED
LEARNING
ASSIGNMENTS

Weekly homework assignments to apply the principles and tools such as case studies, reflection exercises, and application of ACJI tools
Weekly activities to exchange your learning and experiences with other leaders in the class