Superpower: Thought Leadership
Email: Glenn@acji.org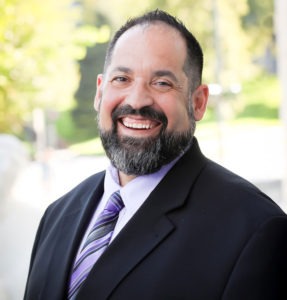 As the Director of Leadership and Organizational Intelligence, Glenn has a strong focus on both individual leadership development and broader organizational advancement. Throughout the course of his tenured career with organizational change initiatives and applied implementation science, Glenn has learned that even the best strategies for implementation can be inhibited by an inhospitable organizational culture or misapplied leadership strategies. As an originating author of the 10 Essential Principles of Implementation Leadership™ and the model for Organizational Intelligence ™ Glenn places intentional emphasis on content development and delivery that is as intellectually accessible as it is provocative for change leaders.
In 2021, Glenn commenced his 33rd year of direct public service in Colorado's innovative and continually changing criminal justice system. Entering public service and the criminal justice sector at the age of 18, Glenn has spent most of his career in both institutional and community-based corrections with a strong focus on healthy organizational change and implementation work. His career includes 22 consecutive years in the State of Colorado to include over a decade of senior leadership experience. Glenn has served in formal leadership roles in both the executive and judicial branches of government as Director of Community Corrections and Director of Probation Services, respectively.
Glenn's tenured experience with the state policy process, strategic implementation of evidence-based practices and programs, leadership and organizational development, and multi-level collaboration is augmented with advanced education and experience with academic instruction. Having instructed at both the college and university levels, Glenn also has a long-standing experience with public and motivational speaking for local, state, and national audiences across the United States in criminal justice and implementation sectors.
Glenn has an ardent commitment to excellence in criminal justice administration that is centered in the application of science to public safety policy. His consulting domains include change leadership, organizational change, applied implementation science, cognitive collaboration, organizational culture, and evidence-based decision making. He holds a Master of Public Administration (MPA) degree from the University of Colorado at Denver and a Bachelor's degree in Criminal Justice and Criminology from Metropolitan State University of Denver. Glenn is also a certified Emergenetics© associate and a published author in the criminal justice sector.