Superpower: Tackling complicated problems
Email: Johanna@acji.org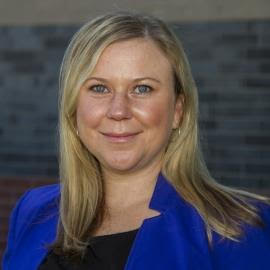 Johanna has over 20 years of experience leading innovative justice reform efforts in community organizations and government agencies including pre-trial services, probation, parole, prison, community corrections and behavioral health agencies. She led the design and implementation of re-entry programs for the Colorado Department of Corrections, Division of Parole and held a key leadership role in the implementation of statewide justice reinvestment strategies which set aside state resources for grants to community-led organizations providing direct services to formerly incarcerated people navigating the reentry process.
Johanna believes deeply in community led solutions to complex issues. As a Founding Member of the Alliance for Community and Justice Innovation, she partners with the Latino Coalition for Community Leadership to bring training, support and technical assistance to more than 40 community and faith-based organizations. This work focuses on building organizational capacity to maximize outcomes for grass roots organizations working to innovate solutions to crime prevention, victim services, reentry and access to behavioral health.
Leveraging her experience working in communities and in justice system organizations, Johanna specializes in working at the intersection of multiple systems to increase collective impact to tackle the adaptive challenges of implementing transformational change. She contributed to the design of the Implementation Leadership Academy and coaches organizational leaders in the application of Implementation Science focusing on how organizations implement strategies to improve outcomes through organizational culture shift and developing the emotional intelligence of organizations to build resiliency and capacity to change. She holds a Master's degree in Educational Psychology from the University of Colorado, a Bachelor's degree in Cultural Anthropology and Education from UC Santa Cruz, is a member of the Motivational Interviewing Network of Trainers (MINT), a Goleman Emotional Intelligence Certified Coach (EICC), ACE Certified Coach, Reentry Workforce Development Specialist Trainer (OWDS), and Global Career Development Facilitator (GCDF).