What you will get with this 4-Week Workshop Series
Begins Tuesday March 15th 2022 at 1pm MST/3pm ET
What you measure matters when it comes to the implementation of change efforts. This requires the use of objective data to drive decisions about implementation progress and quality. To be successful, organizations must have the capacity to measure and track performance and outcomes to guide decisions about practices and programs. This process of using data to track the actual implementation effort itself, engages staff in the continuous quality improvement cycles necessary to successfully implement innovations that work. During this 4-week workshop series, participants will:
Understand how data can illuminate the missing links that impact implementation outcomes
Learn more about what data matters the most and how to create measurement systems that support the quality of your work
Understand the importance of a program model and create a plan to actualize results
Explore the opportunities and gaps to strengthen fidelity
Understand how to use data to demonstrate impact and proof of concept
Learn the foundational components of quality assurance and how to use PDSA cycles to do your best work
In this dynamic, virtual learning environment, you'll get everything you need to start addressing effective implementation in your work! Each week will include a 90-minute live Zoom session where we will dive deep into concepts of the 5 Dynamics of Effective Implementation™ as well as webinars and homework activities that you can complete at the time of your choosing. Each workshop series is complete with the concepts, tools, and strategies that you can immediately apply in your work. Be prepared to try these out in practice and bring your experiences back to the live sessions to discuss.
The 90-minute live sessions will be facilitated on Zoom. To get the most out of this learning experience, you will need a computer that has video and audio capabilities. You can expect approximately 3 hours of commitment to the workshops each week which includes the live session, webinars and homework activities. While you will be able to complete the webinars and homework activities during the times that work best for you, make sure to check out the schedule for the 90-minute live sessions and mark these dates/times on your calendar! Live sessions will not be recorded or distributed so pick the workshop series that works for your schedule.
Two weeks prior to the first live session, the registered participant will receive an email from ACJI Staff with the credentials to log in to the virtual platform. Please note that tickets are non-refundable however if a situation arises in which you are no longer able to attend on these dates, your ticket can be transferred to a future class. Please contact info@acji.org for more details.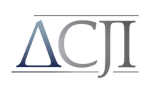 The 4-Week
Workshop Series Agenda for Live Sessions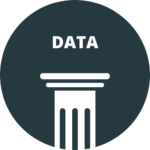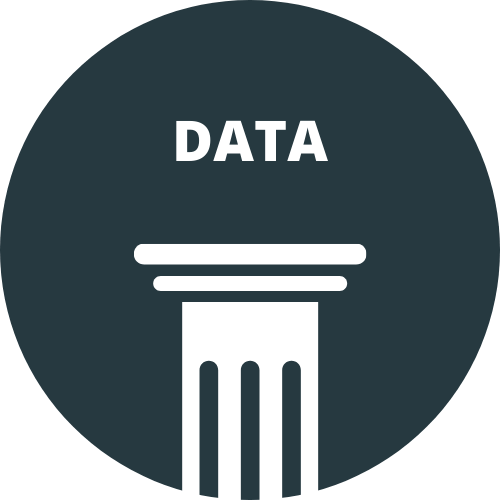 Yes, but... The Paul Harvey Conundrum
What's the Story?
Tuesday March 15th 2022
1pm MST/3pm ET
Turning Data into Dollars
Demonstrating Impact
Tuesday March 22nd 2022
1pm MST/3pm ET
System Overload
Overwhelming Consequence
Tuesday March 29th 2022
1pm MST/3pm ET
Bringing it All Together
What's the Plan?
Tuesday April 5th 2022
1pm MST/3pm ET
A Typical Week in the Workshop Series
The Mixed-Method Learning Approach
The Pillars Workshop Series applies a mixed-method learning approach. As a participant, you will be exposed to different methods to learn and apply the material. Each method is equally important to augment didactic instruction with live group dialogue, practical exercises, case studies, and application of specific ACJI tools. A typical week in the virtual workshop series consists of the following events and learning approaches. Each week is approximately 3 hours of live and self-paced work.
Live 90-minute integrative instruction and dialogue with ACJI Facilitators and other participants (e.g. break out groups and small teams)
Pre-recorded video instruction (e.g webinars) on the virtual classroom platform.
SELF-PACED
LEARNING
ASSIGNMENTS

Weekly homework assignments to apply the principles and tools such as case studies, reflection exercises, and application of ACJI tools
Weekly activities on the virtual classroom platform to exchange your learning and experiences with other leaders in the class